Setup key links and stand out your content
JoyQR is a free webpage that displays all your links in a mobile-friendly format perfect for easy scrolling. Having all of your links on one easy-to-see page is especially important for capturing the attention of your audience and highlight all the important content.
And the good news is it's super easy to create links on your own JoyQR Profile and you don't need any fancy HTML or CSS skills.
After you have successfully signed up and verified your account, just login to your JoyQR admin page.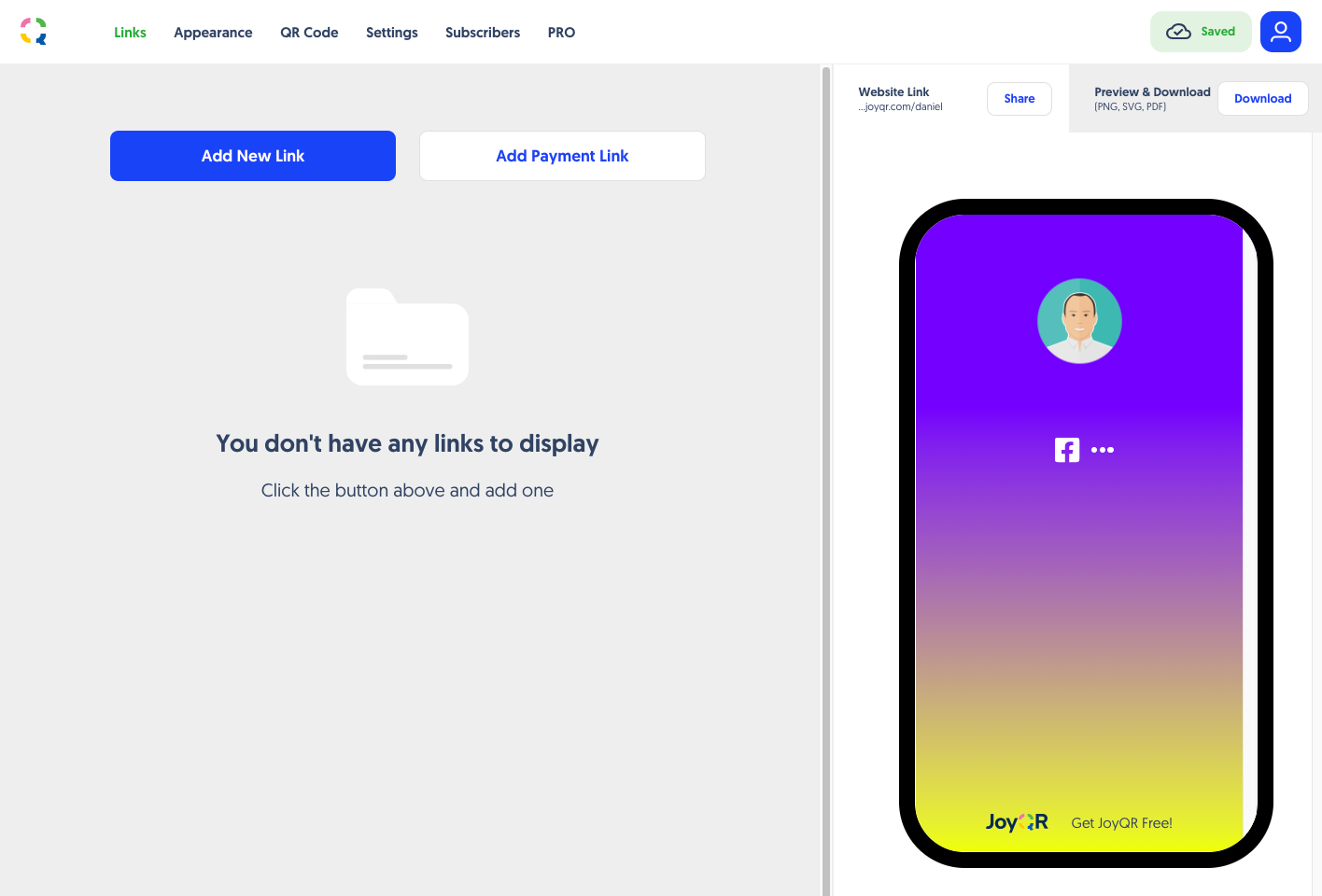 Click "Add New Link", this opens a link builder below. Give your link a title, this will display as the link text. Thereafter, Paste or type the corresponding URL, where the title relates to. All the six icons below the Link correlates to the features available to standout your link in front of your audience.
If you have subscribed to "Plus" version, you may set up a Leap Link. A Leap Link sends visitors to a direct link instead of sending it to your JoyQR profile. It also means you can send this directly to your visitors when you're having something epic. You can specify the time and date you want it to go live.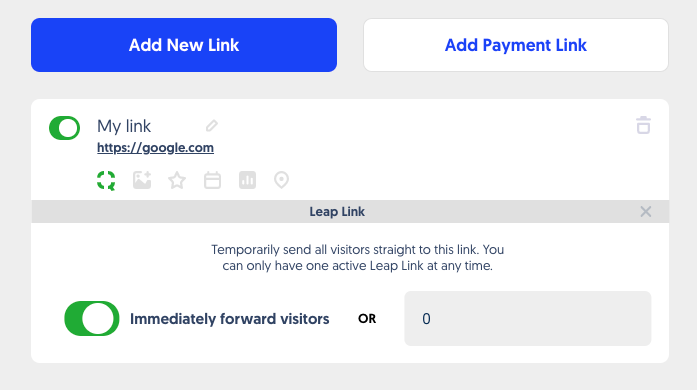 Next, You may upload a thumbnail of your choice (available under Free Plan).

Available under 'Plus' version, Priority Link means you can pick one of your links that is most appealing to attract your visitors. Then you can make a link selection style that you want to be your priority.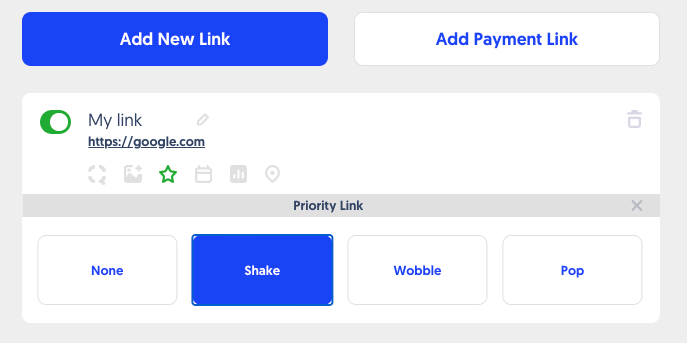 Available under 'Plus' version, Schedule Link enables or disables your links at a given time in different timezones. It's more useful when scheduling posts for sharing, on Instagram or Facebook for time-sensitive content.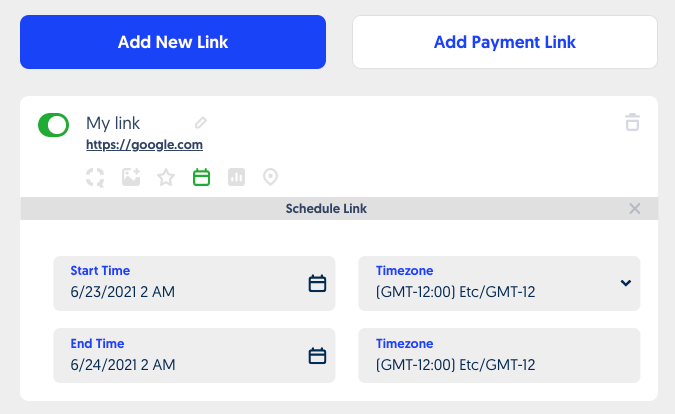 In the end, Make sure you have switched the toggle on the right to enable your link.
And you are ready to go live!