Being able to download your QR code opens a world of possibilities. You can add it to brochures, billboards, in-person stores, menus, or any other traditional media and marketing materials. It also allows you to share it digitally with your team for online us on your websites, social media, and more.
So how do you do it? There are two places you can do it.
From All "QR Codes" Page
On your "Manage QR Codes" page, the farthest left option is simply "QR Codes"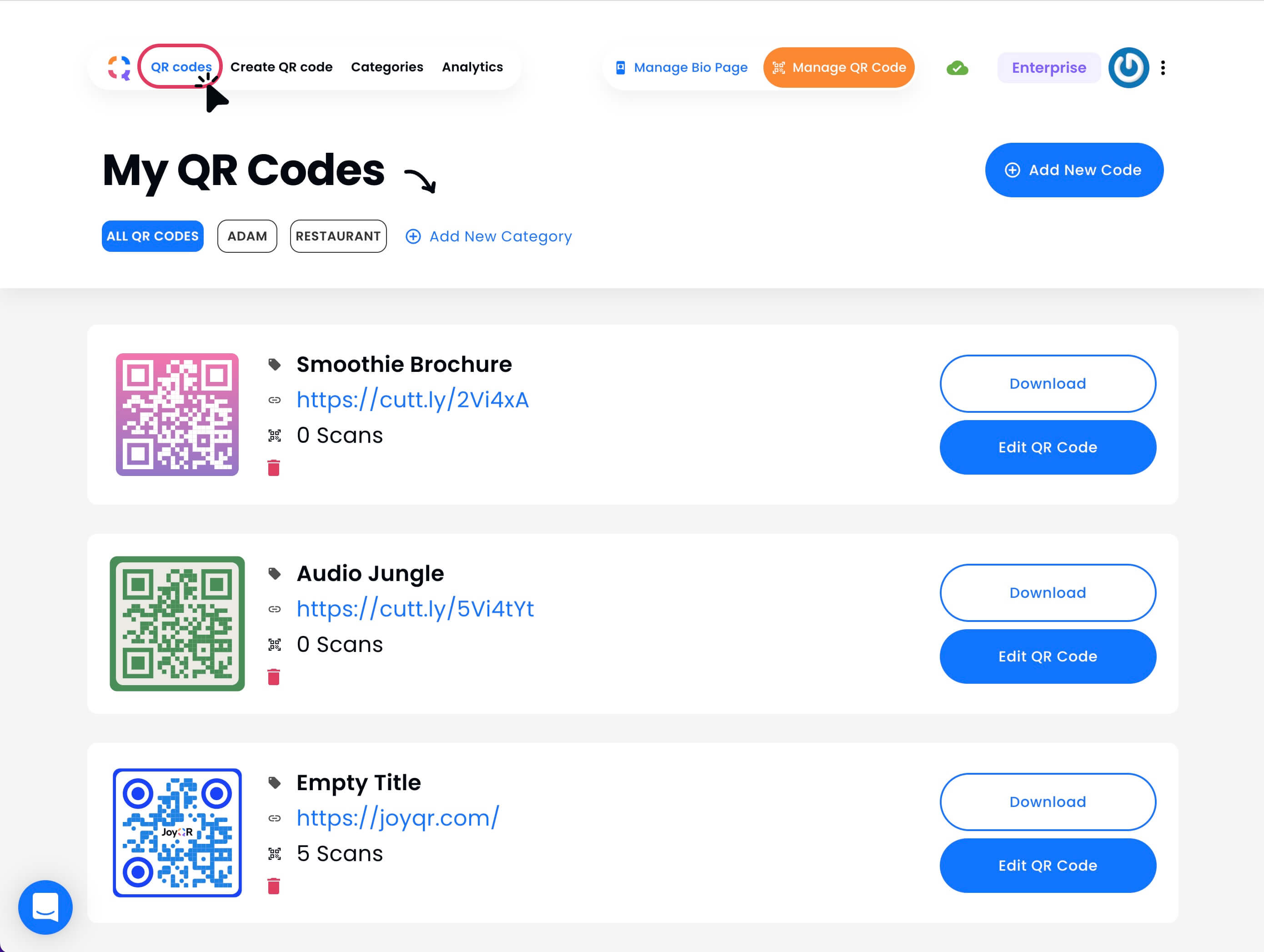 This page allows you to see all the QR codes that you've generated and the responding links. Each QR code has a tool bar that includes heat map, analytics, delete option, and the universal download icon.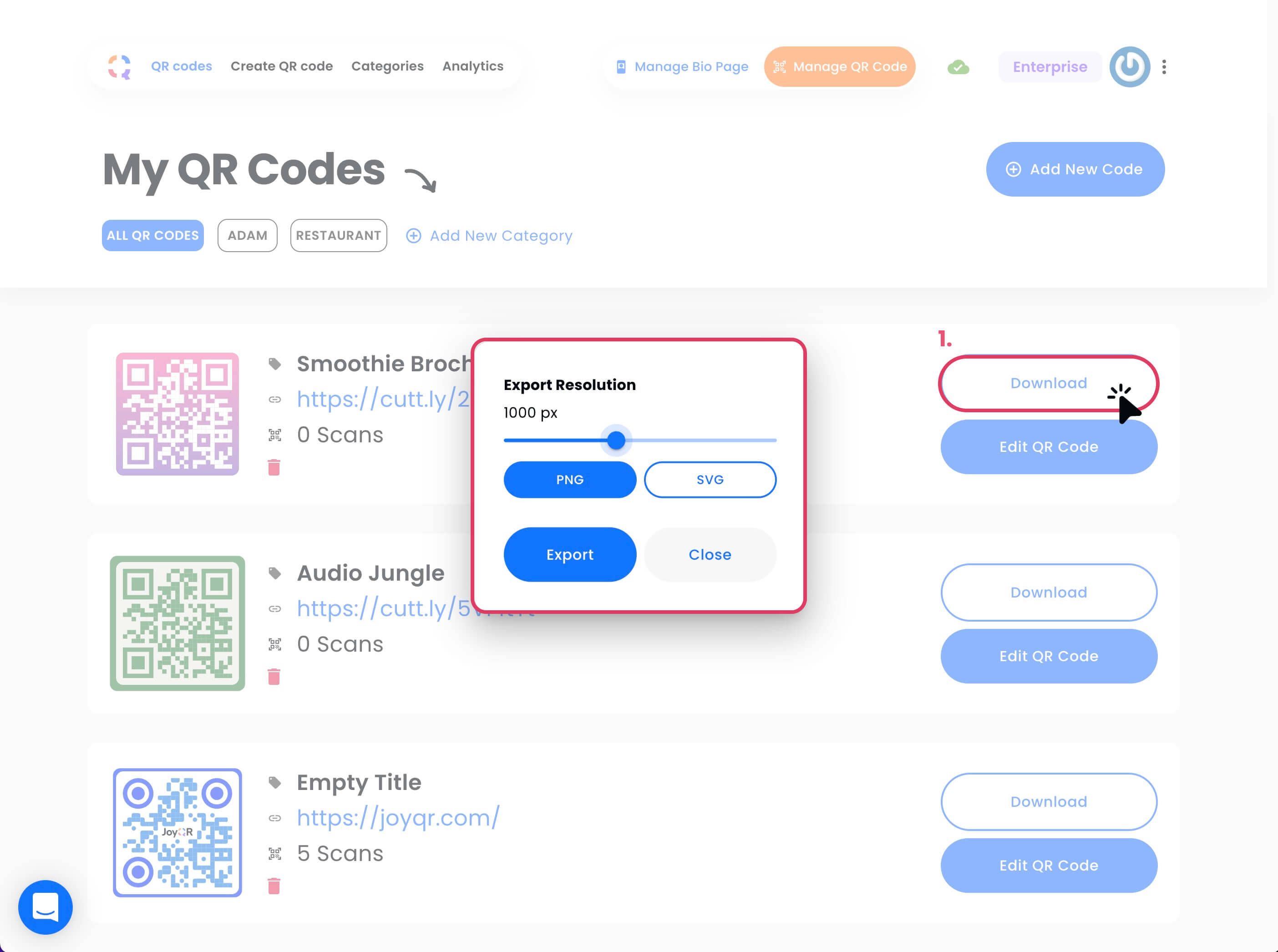 From "Create QR Code" Page
The second option from the left on your "Manage QR Codes" page is "Create QR Code." This is where you go to generate and customize your QR code, but also a location where you can download or export the code as soon as you create it.
At the right of the screen, you will see the export options.
Downloading QR Code
After clicking the download icon or going to the right side of the "Create QR Code" page, you can select PNG or SVG for your download. With PNG you can select the resolution you desire to get the best image quality. SVG is a good option for scaling and color.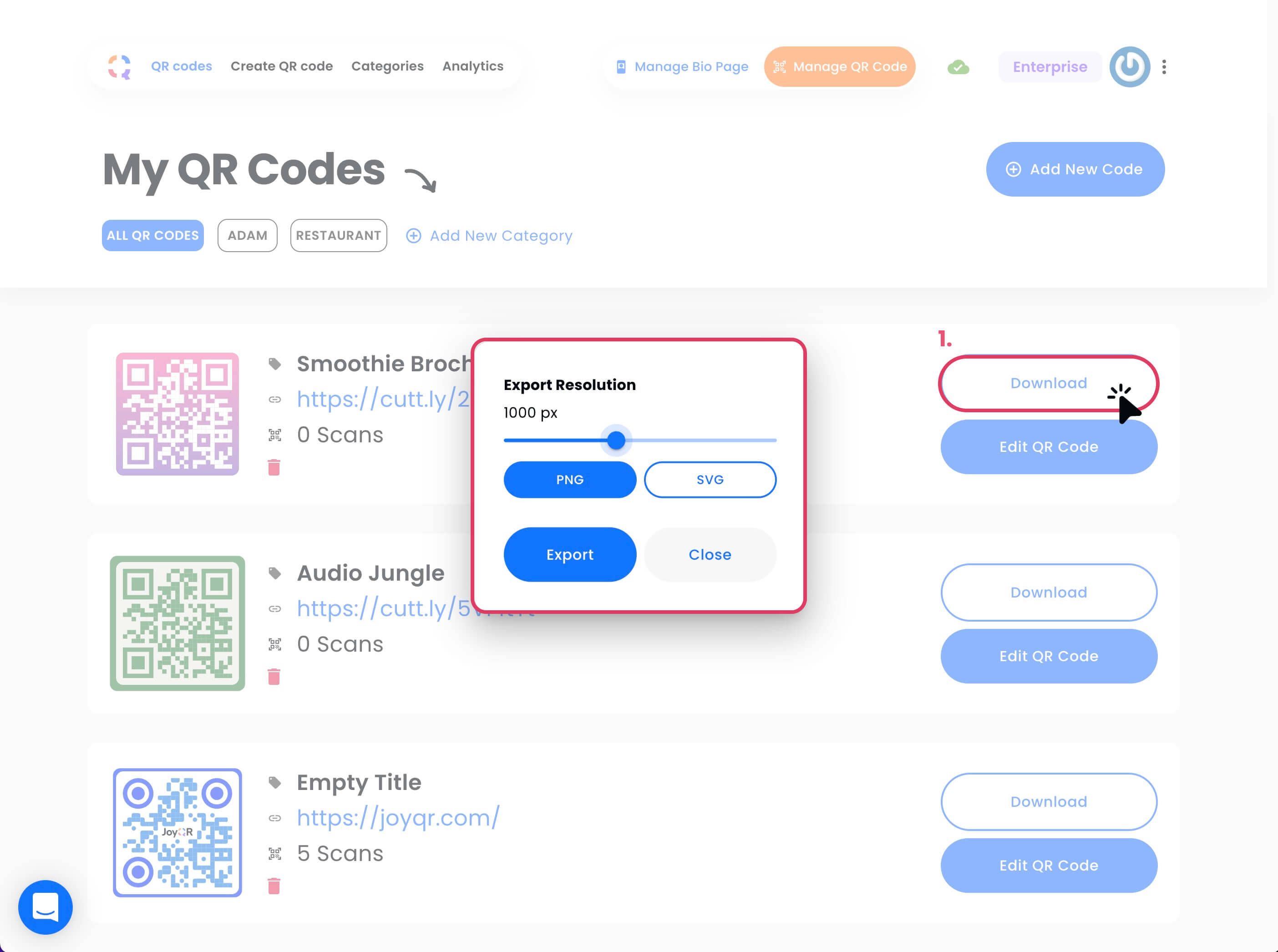 Finally, click "Export QR Code"
Share for Better Marketing and Growth
After downloading your QR code, you can do anything you want with it, which means endless opportunities for better growth, awareness, branding, and marketing.
Get started with enhanced digital marketing by creating your JoyQR profile today.