Download Your QR Code
After you have successfully Generated your Company Specific QR Code, you are all set to download it.
QR Codes give you the potential to lead your visitors to website content valuable to your marketing efforts. So, once you have added all your Links and your JoyQR Profile is updated, go ahead and Download your QR code, redirecting your offline users Online.
Click on the Top Right icon 'Preview & Download' this lets you choose to download in PNG, SVG and PDF formats.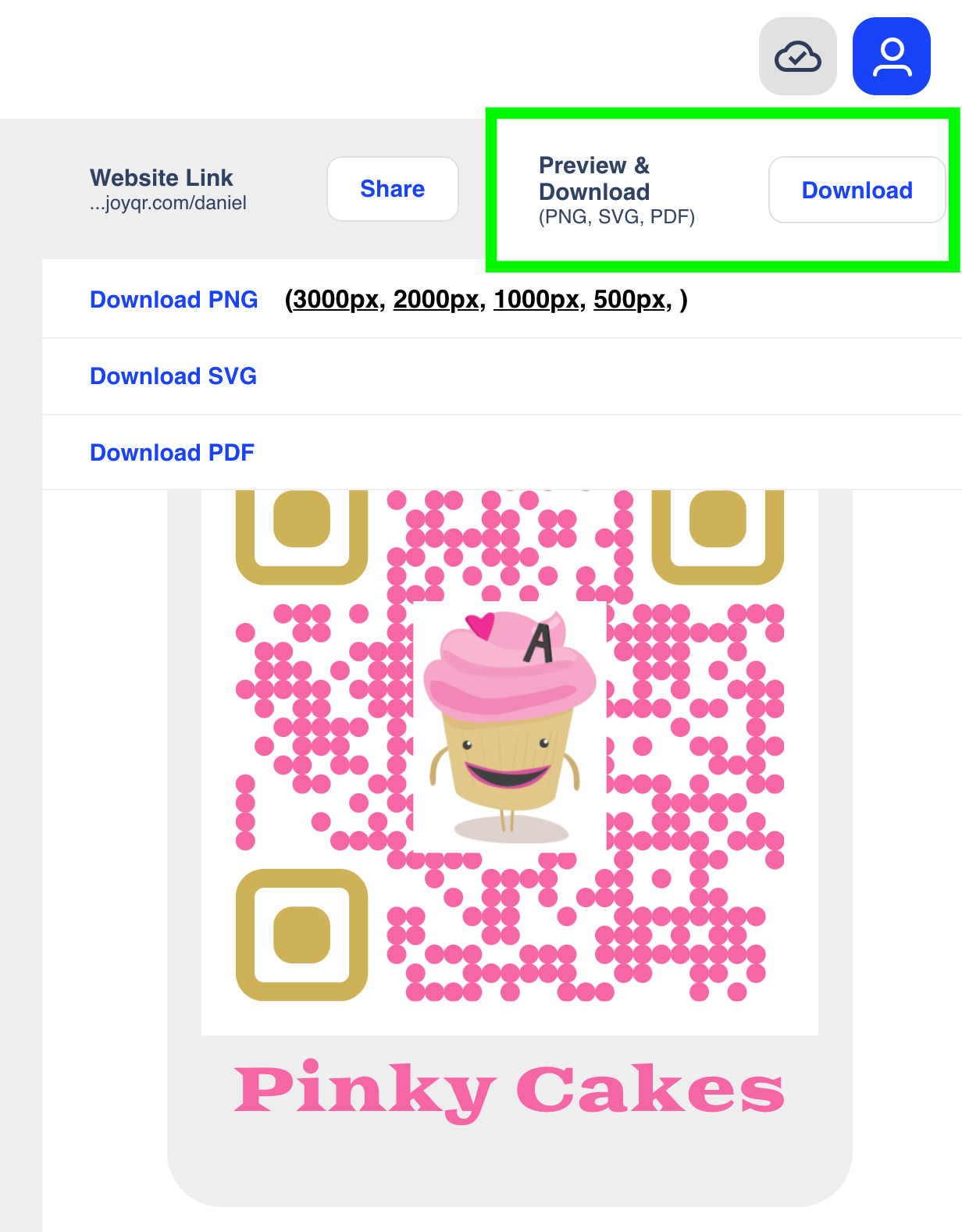 So, just click to save it on your device and you are all set to Share with your Users !