Embed Video Links
Video links is one of the biggie. Its one of the most popular and best ways to engage with your audience online. With YouTube being the leading platform for video content, we have given our users the ability to embed a video straight onto their JoyQR Profile.
The steps are quite simple, similar to adding links on JoyQR.
Login to your JoyQR admin and Click on "Add New Link".
Give your Link a "Title" and Paste a Youtube video URL in the URL field.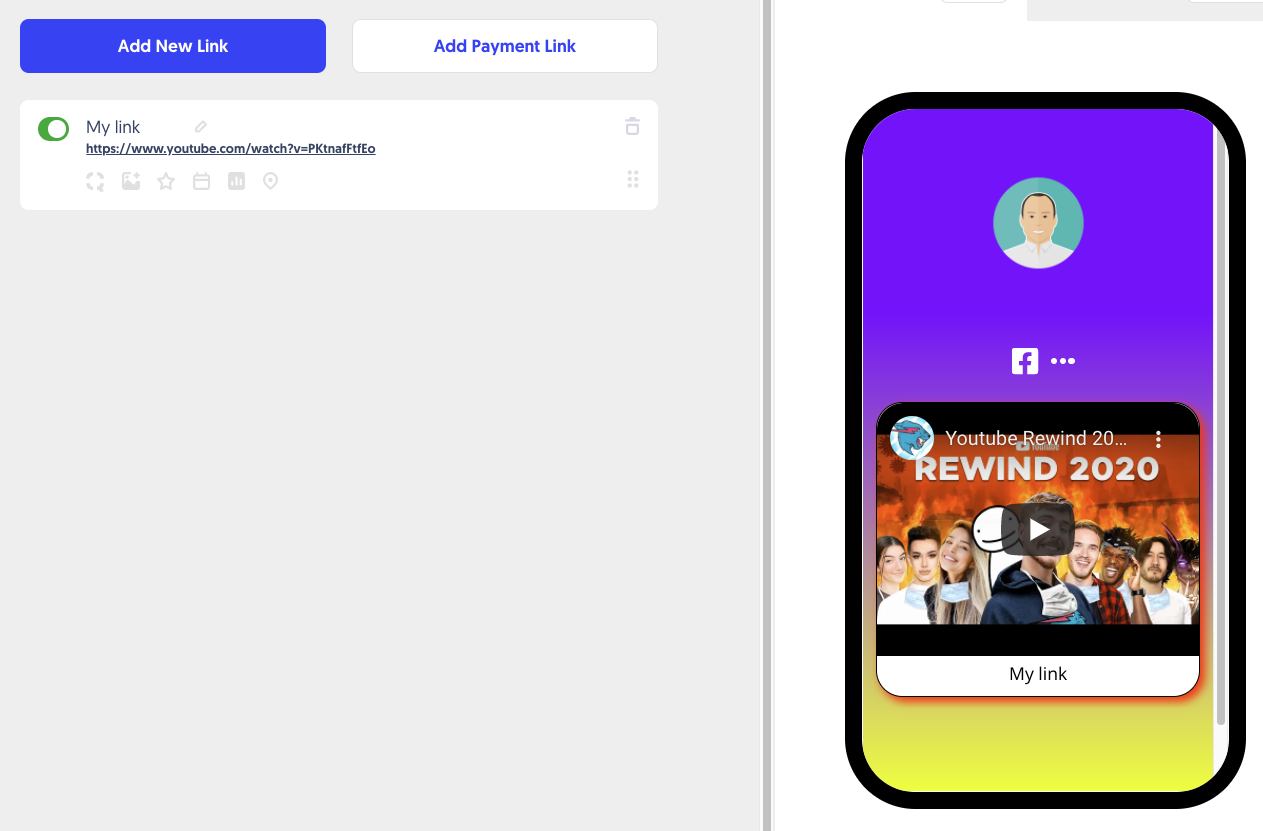 As you see the Mobile Preview of the Video on the right of your screen and "Save Changes". You can even change the video placement, by dragging the 6 dots on the right and move it wherever you like.
And you are all set to engage your audience with your new video on the web!