Sometimes, JoyQR users want to share content from YouTube, Spotify, Vimeo, Loom, or other video sites directly within their profile. This allows users to engage with the content without having to leave your page, which means lower bounce rate and better control over what your visitors see and do.
Embedding links in your JoyQR profile is as easy as adding any other type of link. Keep reading to discover how.
Adding Video Links
Within the "Manage Bio Page" portion of your JoyQR profile, click on "Links," which is where you go to add any type of link in bio.
Then, add the URL for the video that you want to embed into your JoyQR page using the lower box. Name it whatever you want with the upper box, which gives you an opportunity for branding, descriptions, promotions, and more.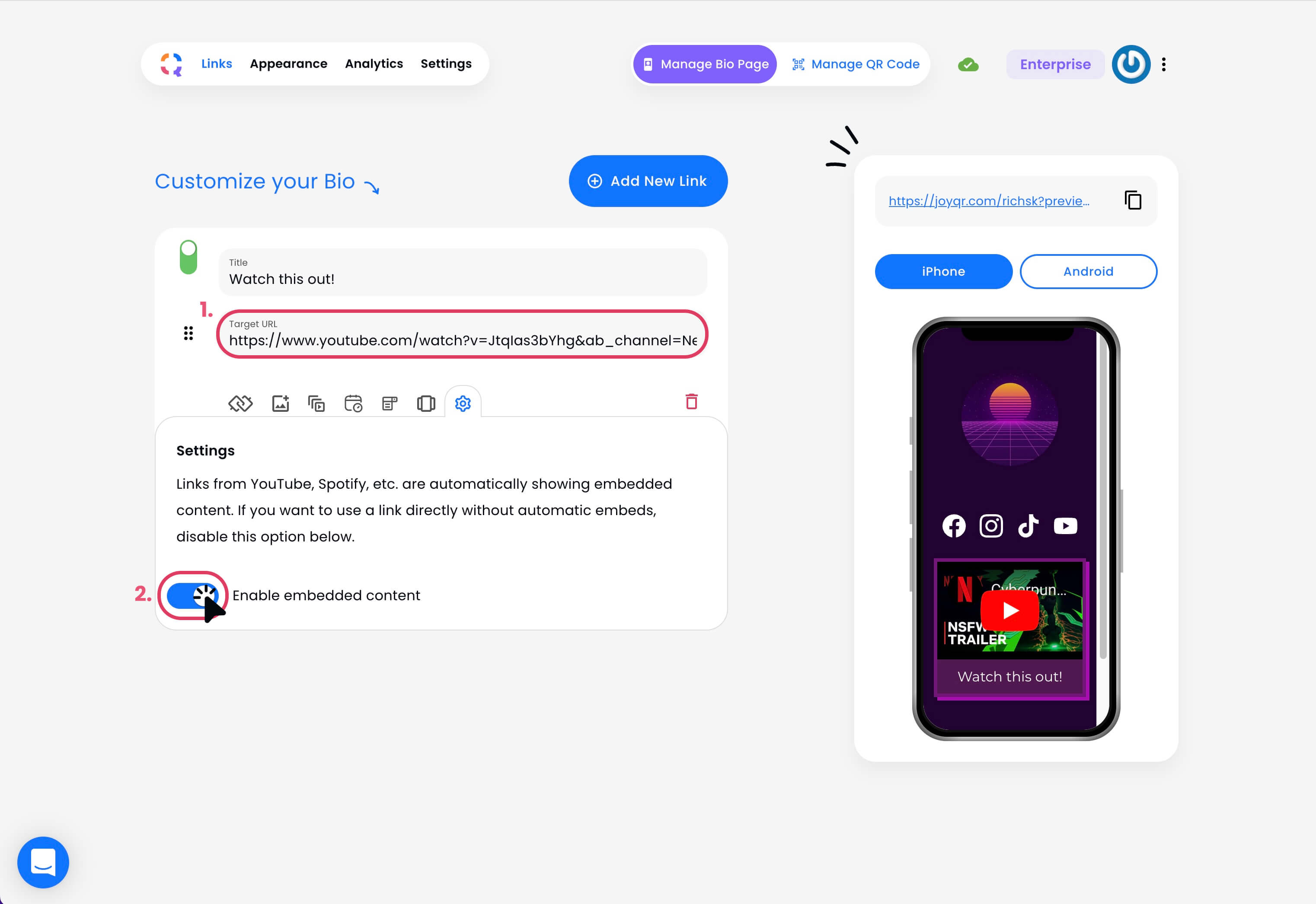 After saving, JoyQR will automatically embed the video content. You can view what it will look like to the right on the image or simply open a new window to your JoyQR link in bio.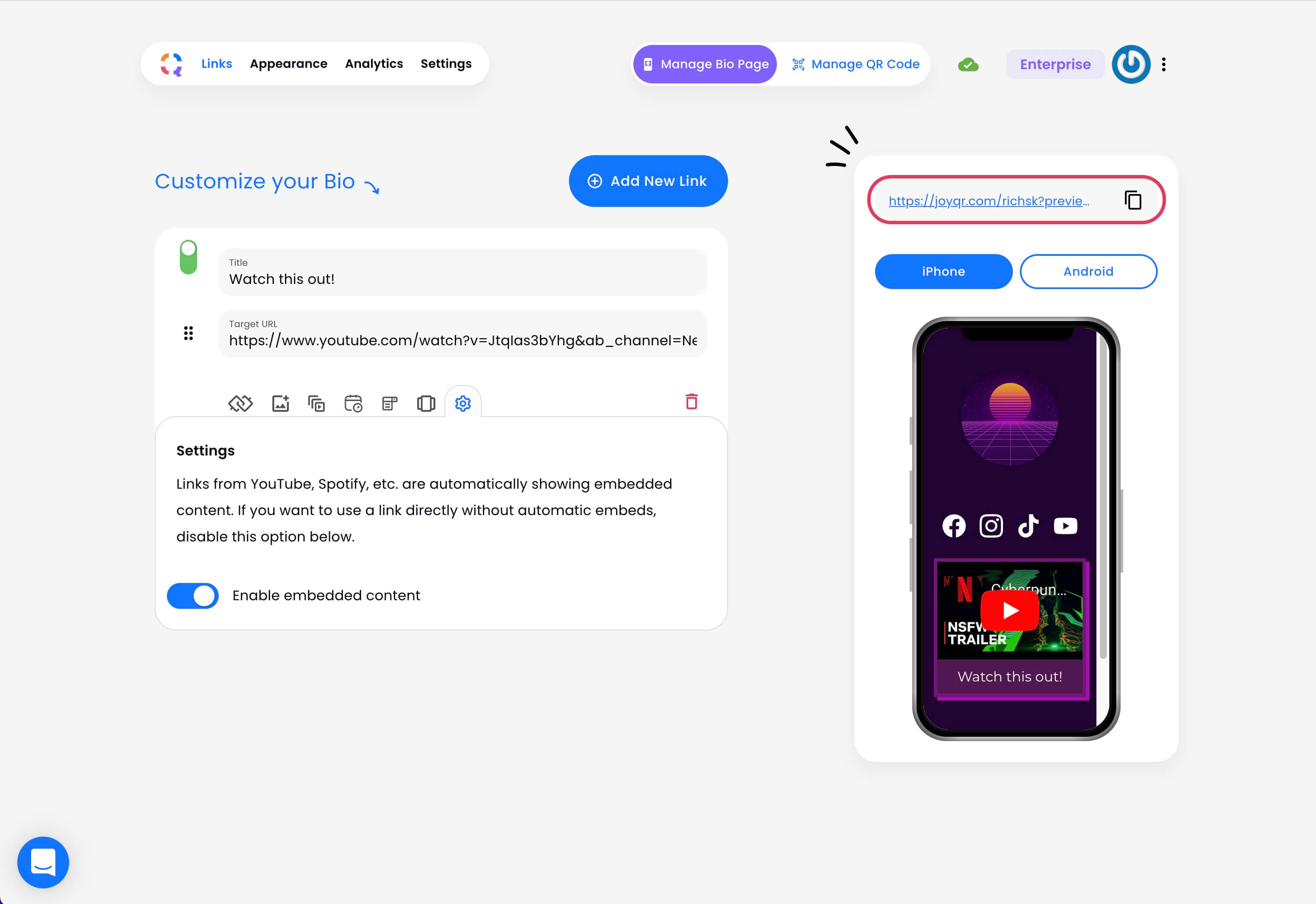 Seamless Video Embed for Branding and Appearance
Being able to add video content next to your links that direct visitors to your stores, websites, content, and more gives you more branding ability while keeping users on your page. You publish your own content to direct visitors to certain sales, promos, and discounts or provide valuable information about your services or persona.
Click here to learn more about JoyQR branding and marketing features.