Banners for Important Cause
We at JoyQR have enabled a Banner feature to user profiles allowing their visitors to discover ways to donate, educate and attend events in support of an important cause. We want to help strengthen these activist movements connect and rise.
This enables you to share your cause with your users whether they are in physical world or virtually on social media profiles. This ensures your cause gains public support and momentum easily. This is something we are keen about and don't monetize on any new signups.
If you want to enable a banner on your JoyQR page to show your support for an important cause, just head to Settings tab on your JoyQR admin.
Toggle On Custom Banner to add to your JoyQR page. This opens the Custom Banner editor.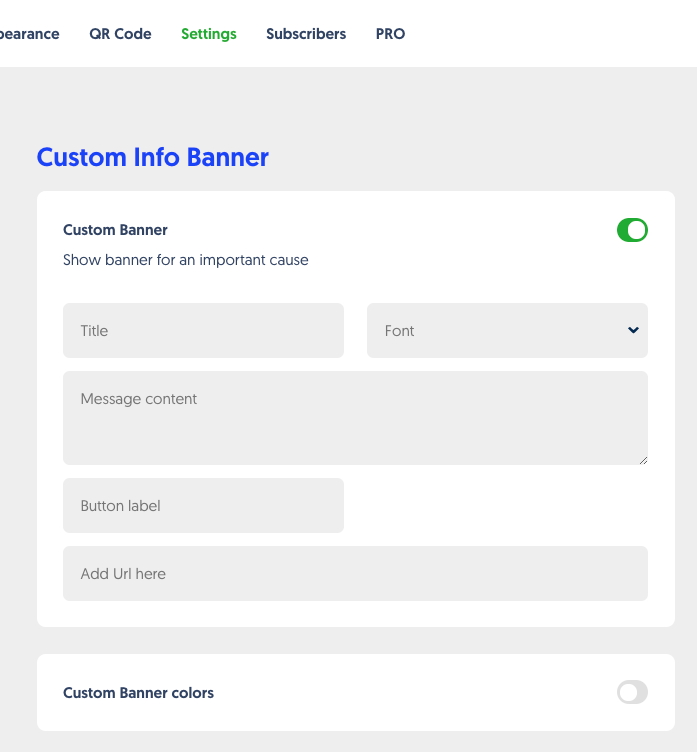 Next you can add the Banner Title, Choose a Font, Message Content, Banner Label and URL for support link.
You can enable Custom Banner Colors to highlight your cause, with Custom colors on Title, text, button and background.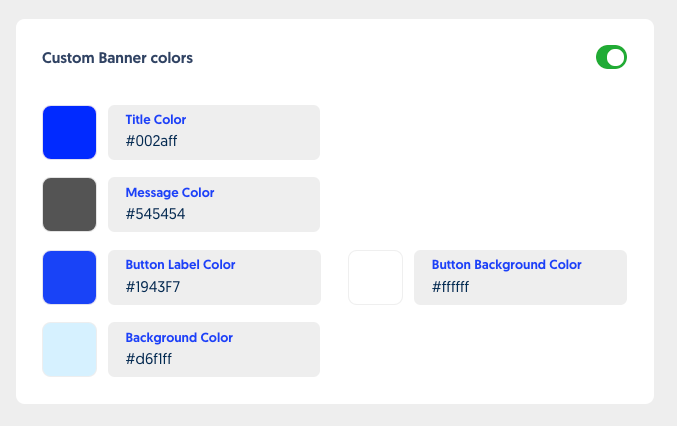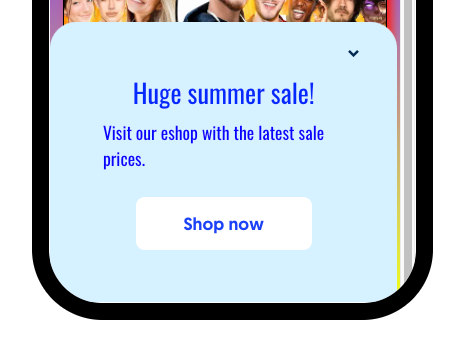 Save the changes and your Cause is Live on your JoyQR Profile!